Additional screening added!
Vancity Theatre – 1181 Seymour St. Vancouver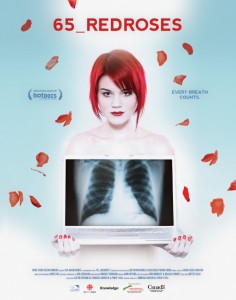 Normally a colourful, positive, vivacious young woman, Eva is only a ghost of herself when directors Nimisha Mukerji and Philip Lyall begin documenting her life for this heartrending film. She is suffering through the advanced stages of Cystic Fibrosis. She feels as if she is drowning on the inside – lungs so full of mucous each breath is nearly impossible. Eva's lungs are functioning at minimal capacity as her family and friends helplessly watch her deteriorate. Physically beaten down by her disease, Eva needs a new set of lungs to save her life. She waits – months – for news of a donor.
Continue reading »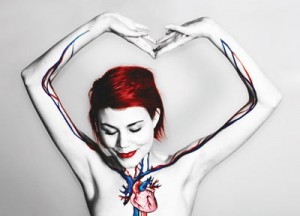 If you get a chance to go to the Vancouver International Film Festival, be sure to get a ticket for 65_RedRoses, winner of the Top Ten Audience Favourite Award at Hot Docs 2009.
BCIT Television alumni Justin Cousineau worked to edit this very special documentary which chronicles the remarkable story of a young woman who requires a double lung transplant in order to live through Cystic Fibrosis.
Continue reading »