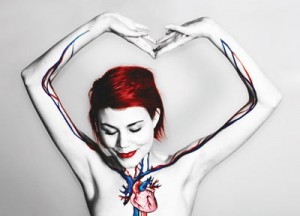 If you get a chance to go to the Vancouver International Film Festival, be sure to get a ticket for 65_RedRoses, winner of the Top Ten Audience Favourite Award at Hot Docs 2009.
BCIT Television alumni Justin Cousineau worked to edit this very special documentary which chronicles the remarkable story of a young woman who requires a double lung transplant in order to live through Cystic Fibrosis.
65_RedRoses is a Canadian documentary that takes an unflinching look into the life of Eva Markvoort as she battles a fatal genetic disease called Cystic Fibrosis (CF).
At 23, Eva needs a double lung transplant to live. Unable to be around other patients with the same disease, Eva turns to the internet where she forms a strong connection with two American girls in different stages of CF. As the film follows Eva on her journey to getting new lungs, we witness how her online friendship with Meg and Kina withstands the tests of both time and distance.