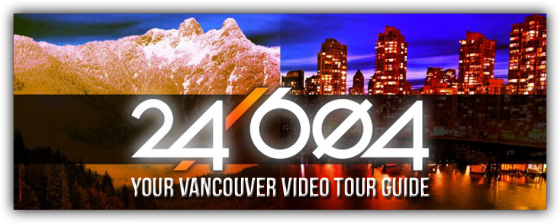 Premiering this past January, BCIT Television alumni Var Bhalla (Owner Red Line Media/Director) and Derek Wong (Producer) take you to some amazing locations in Vancouver to explore and sample some of the best of what the lower mainland of BC have to offer!
24/604 is the new Vancouver Lifestyle Show that will take you on a journey to introduce you to some of the Gems of our City! From Active Activities, to Amazing Places to Eat, and the Best Spots for a Night Out.

With video segments covering Food and Drink, Fit and Fun Activities, and Night Life, we cover a fully day of places to go and things to do to enjoy our city. Our Lifestyle Corner videos provide helpful tips from industry professionals and if you're looking for a laugh, L-Street hits the pavement to talk to you about our question of the day.
Check them out online at 24604.tv, and also check out previous segments on Vimeo and YouTube.
Jinder Chalmers, creator of "Combat Hospital" (as well as BCIT Alumni & writing instructor) spent some time with our students this afternoon, answering questions and giving advice on getting a major international TV series off the ground, and the production process necessary to make it successful.
Ms. Chalmers offered an insightful look at the realities of multi-million dollar productions and shared her experiences on the series to an audience students from the Broadcast Department.  Information on finding funding sources as well as making the industry connections necessary for success were great discussion topics!