Commonly known as "3-point lighting", it's one of the basic lighting techniques that can be used to make your subjects look good in the camera.  We teach it to our first-year students as one of the first core lighting techniques that is both easy to use, but versatile enough to handle a wide variety of lighting situations.
We also did a short tutorial on the proper way to coil cables.  "Wrapping it around your arm" isn't the way to go.  It's referred to in the industry as "over/under", and it ensure that cables come out straight, with no loops or tangles.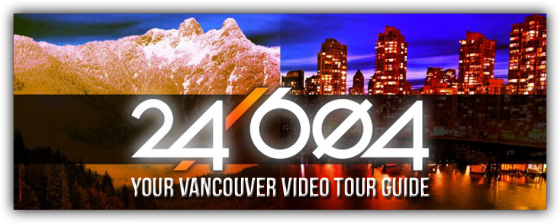 Premiering this past January, BCIT Television alumni Var Bhalla (Owner Red Line Media/Director) and Derek Wong (Producer) take you to some amazing locations in Vancouver to explore and sample some of the best of what the lower mainland of BC have to offer!
24/604 is the new Vancouver Lifestyle Show that will take you on a journey to introduce you to some of the Gems of our City! From Active Activities, to Amazing Places to Eat, and the Best Spots for a Night Out.

With video segments covering Food and Drink, Fit and Fun Activities, and Night Life, we cover a fully day of places to go and things to do to enjoy our city. Our Lifestyle Corner videos provide helpful tips from industry professionals and if you're looking for a laugh, L-Street hits the pavement to talk to you about our question of the day.
Check them out online at 24604.tv, and also check out previous segments on Vimeo and YouTube.