The regular semester has finished, and our Broadcast students are current involved in Practicum, where the Broadcast Center turns into a leaving, breathing Television station.
Television & Video Production students perform the roles of:
News Camera (aka "Shooters")
News Editors
Graphics and Animation production
Newscast production (Director, Assistant Director, Technical Director, Audio, Floor Director, etc.)
Our Broadcast Journalism students are responsible for the stories and interviews that make up the content of our weekly BCIT Magazine production.
Practicum is an intensive 4-week process that ensures that all students get exposure to all aspects of Television & Video Production in a live environment, with the challenges and deadlines that exists in a real station.
Practicum begins another first this year, as BCIT Broadcast has installed two video servers as we move closer to gracefully retiring our tape infrastructure.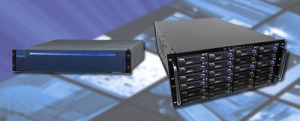 Our Facilis server is an 18 terrabyte storage server that provides us with almost 1400 hours of storage for our edit bays.  The Omneon server is a play-to-air server which takes the final edited stories and allows playback through our control rooms.
Most of our aquisition and editing facilities are currently using digital tape formats, however we're moving towards a totally tapeless workflow that allows us to go from acquisition to broadcast without any physical media (aside from memory cards) involved in the process.
Our Television & Video Production advisory committee, composed of broadcast and film professionals from Western Canada are very supportive of us making these changes.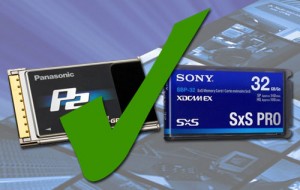 Employers demand students and alumni trained in digital and tapeless production technology.  BCIT delivers.