My colleague, John Mills, and myself had an opportunity to head downtown last Thursday to check out the Adobe CS5 roadshow.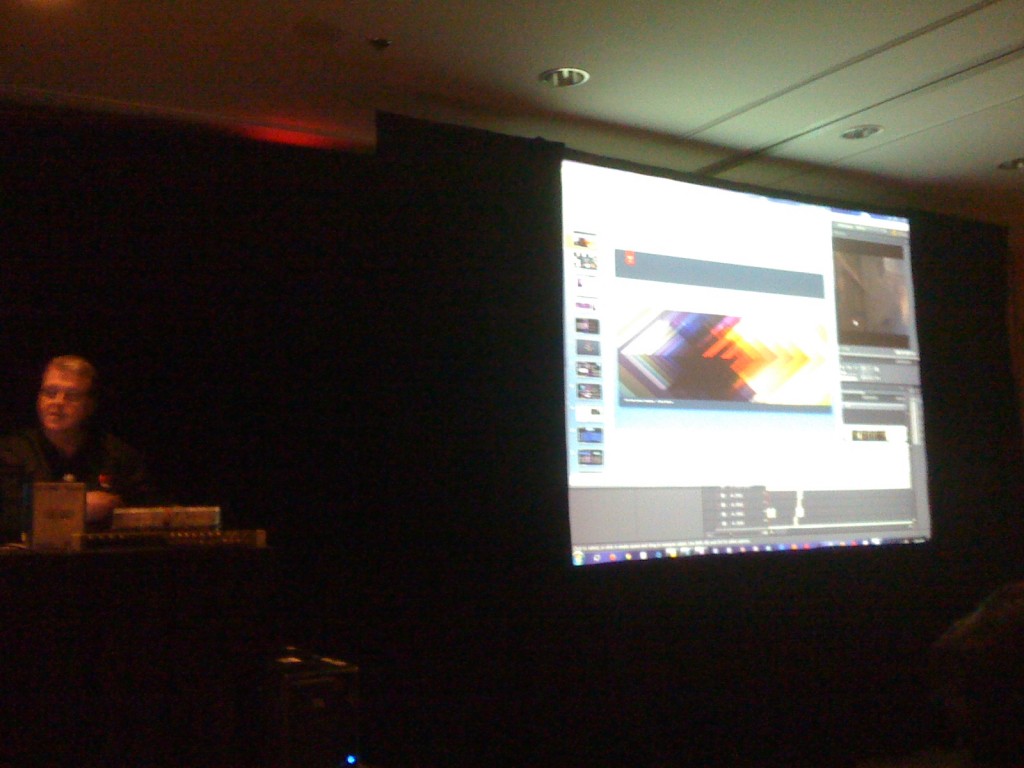 (Apologies for the picture, the iPhone 3G just isn't that good in low-light.)
While I still prefer Avid or FCP for editing, the tight integration between products in the Adobe lineup has always been one of their primary strengths, and they obviously know it…
With the new CS5 suite, they've taken it a step further.  From script development, through capture, post, and output, it's a pretty incredible workflow.  If you need an all-in-one package to do everything, I don't think it can be beat for the price (the academic price for CS5 Production Premium is $481.95)
The other item that caught my attention was the display at the Canon booth…
More Canon DSLRs being kitted-out for video.  While I still prefer the workflow with a full-size professional rig, these cameras pack a pretty amazing punch for the price.
The Canon 7D is still relatively expensive at $1750 for the body (without lens); a more inexpensive option is the Canon T2i, which can be purchased for under $1000 including an 18-55mm lens, and has similar video capabilities as it's big brother.
I love my Nikon DSLR, but Canon has refined their video offerings quite a bit more at this point in time.
A number of software companies are also coming out with plugins and applications which perform automatic sound-sync between the audio recorded on the DSLR and a secondary recording device (Zoom recorder, DAT, etc).  Much easier than doing it by hand.