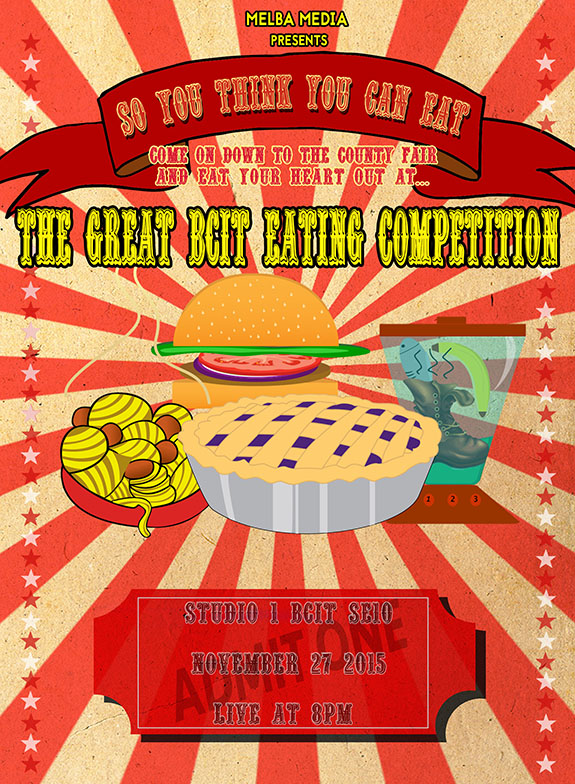 Live at Friday, November 27th – 8pm!
Seven contestants eat their hearts out in in three rounds of full-throttle gorging.
First, we have three fine contestants making a mess of themselves in a pie eating contest. Whoever can finish their pie first, or whoever eats the most pie in 5 minutes, wins the round.
In the next round, we see who can finish a liter of a disgusting smoothie the fastest.
In the main event, we have a classic volume contest. Whoever can eat the most spaghetti in the allotted time wins.
Our super fun host will introduce our contestants along with a short b-roll clip that demonstrates why they're going to be the eating champ of the campus.