This week has been the first time we've taken our new first-year students out to work with their equipment around the BCIT Campus in a "production capacity".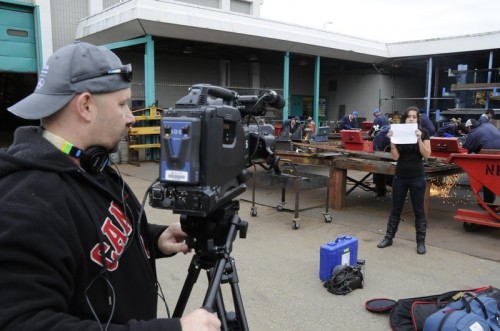 Students have been out practising the camera, audio, and composition skills they've learned over the last few weeks to produce short segments about some of the trades and technical students at BCIT.  We're looking for proper technical control of the camera (focus, aperture, white balance, audio levels), proper use of microphones (which mic to use, where to place it for optimum pickup), and how to compose shots to make it interesting for viewers.
After shooting, we head back to the broadcast centre to spend the afternoon in the edit suite with Final Cut Pro, putting all of the footage together so we can do some critiquing in class and learn about what worked and what didn't.
A fairly busy day, but great hands-on experience!