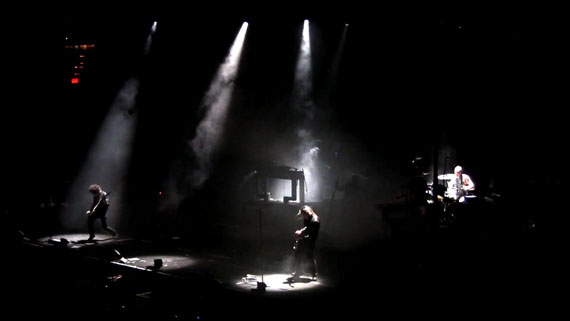 Back in January 2009, Trent Reznor of Nine Inch Nails released 450GB of HD concert footage from the "Lights in the Sky" tour for fans to edit.
After 18 months, the Nine Inch Nails fan community have created "Another Version of the Truth" – a 3 disc release bringing together numerous editors, designers, and web programmers to create a professional digital film, followed by a physical release created by fans for fans.
Now, "thisoneisonus" has released their final project from this footage – a professionally mastered, color-corrected and authored Blu-Ray, which is available free, as a bittorrent download.
If you want to practise cutting concert footage, the original source footage is also still available here.  Once our new server is officially commissioned in September, I'll load the Victoria concert footage on for anyone that wants to practise.