More commercials this week.  We're back from our Olympic break and back to work!
First up this week was a commercial for Fruit of the Loom underwear.  Thanks to the kind folks at Knowledge: for allowing us to use their studio for the white cyc background.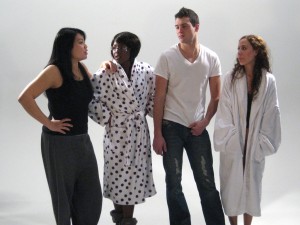 Next up was a commercial for Purdy's chocolates – allowing a young businesswoman who has a less than successful presentation, but melts the hearts of the board members with a box of tasty chocolates!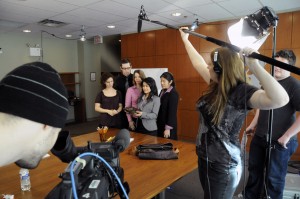 Coming up soon – our first commercial productions using our new P2-HD HPX-300 cameras.  We are happy to be teaching tapeless workflows!  When combined with our Facilis and Omneon servers, it's a potent combination.